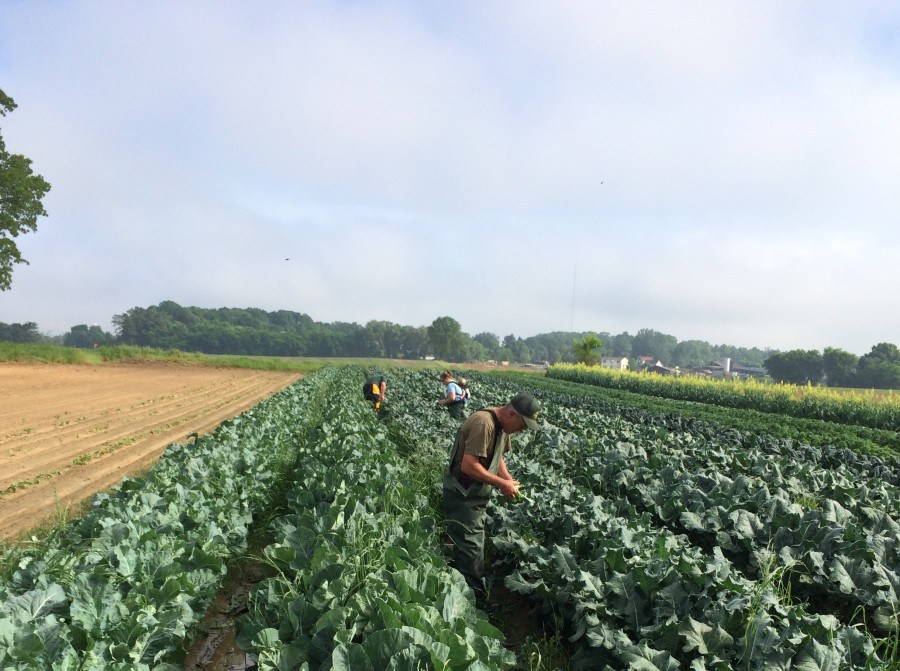 The Imperial Brown hybrid construction combines soft nose, or low-density urethane (LDU), panels, with hard-nosed wood-framed (WFU) or high-density urethane framed (HDU) panels.
With Imperial Brown hybrid, designers can apply the construction method that best fits the application for the most well-built, cost-effective unit. In this application, a 20' ceiling span could be built economically since the wood-framed ceiling panels require no roof support, whereas soft nose ceiling panels would have required support.
Robert Wolfe, designer for Imperial Brown, said that the wood frame added strength and allowed for construction with no roof support inside the box. One of the compartments is 20'3" wide and the other is 19'11" wide. "No roof support on the inside of the box allows for more valuable space," he said. "With low-density, neither we nor any other soft nose manufacturer has the frames because the panels can't span that distance. We would have had to use multiple spans, and where they met, we would have had to have had ceiling support."
The wood-framed ceiling required 12 ceiling panels. "With low-density, we would have had 24 ceiling panels, at a minimum," Wolfe said.
He also emphasized that there is less labor with the hybrid method, which helps reduces cost for the customer. Low-density construction on the walls also helped with cost reduction.
"We used half the ceiling panels and maximized space with the hybrid," he said.
Imperial Brown is the only manufacturer in the country with the ability to produce these hybrid structural combination panels. This new technique creates a product that has distinct price and technical advantages over traditional products. The technique gives the company complete flexibility to build walk-in coolers or freezers of any shape or size while containing cost. The result is a stronger, consistent product, with a more efficient production time, a lower materials cost and a higher overall R-rating.
For the farm's combo unit, two 8' by 8' sliding doors for the two coolers were manufactured by R Plus Doors, owned by Imperial Brown.
Barbee Farms, a sixth-generation farm, uses the combo walk-in unit for produce storage before shipment. The farm grows 70 acres of vegetables and fruits. Imperial Brown worked with BMRS Commercial Refrigeration, Granite Quarry, NC, on the project.
.